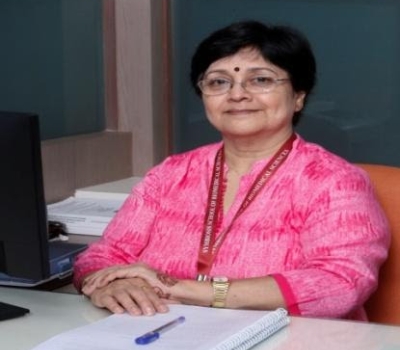 Prof. Vaijayanti Kale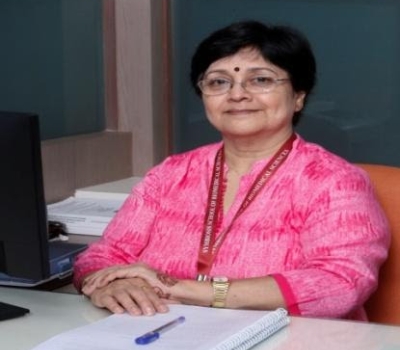 Head SCSCR and Professor SSBS
Research Interests: Stem cell biology, Niche biology, Intercellular communication via extra-cellular vesicles, Signal transduction
Dr. Vaijayanti P. Kale took over as Head, SCSCR, in February 2018, after she retired as Scientist G from the National Centre for Cell Science (NCCS), Pune, after 30 years of service. Her expertise is in the area of stem cell biology with a specific reference to microenvironment-mediated regulation of stem cell fate. She developed and patented a process of creation of Artificial Bone Marrow-like environments (ABME) in vitro. ABME not only has important applications in bone marrow transplantation (BMT) scenario, but also in various stem cell therapies applied for regeneration of tissues. Her recent work demonstrates that mesenchymal stem cells (MSCs) interact with stem cells via intercellular transfer extracellular vesicles (EVs). Most importantly, she showed, for the first time, that the signaling pathways prevailing in the MSCs determine the molecular composition of the EVs secreted by them, thus underscoring the need to assess signaling gamut prevailing in the MSCs before their clinical applications in the regenerative medicine protocols.
She has more than 90 international peer-reviewed publications with an h-index of 20 and i10-index of 37. Her work has been cited in more than 1397 publications. She is on the editorial board of an international journal "Stem Cells and Development", and Molecular Biotechnology, both published in the USA. During her career at NCCS she has obtained several research grants form DBT, DST, DRDO etc. She serves as a reviewer for several international journals and was also a member of ICMR task force on stem cell research. Currently, she is a member of the Monitoring Committee for CSIR Mission project entitled "Sickle Cell Anemia Mission". She has reviewed several international and national grant applications. She is also a member of several Institutional Stem Cell Research committees (IC-SCR). Her vision for SCSCR is to develop state-of-art translational as well as fundamental research programs on various types of stem cells.
Dr. Anuradha Vaidya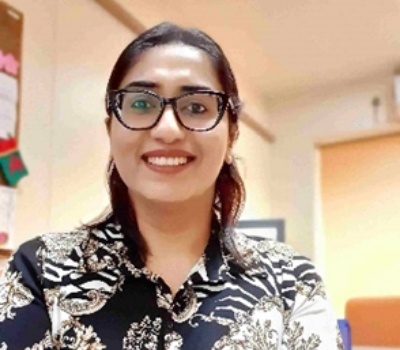 Professor and Director Symbiosis School of Biological Sciences.
Research Interests: Microenvironment mediated regulation of normal and leukemic hematopoietic stem cells, Deciphering the therapeutic role MSC-derived extracellular vesicles in hematological and neurodegenerative disorders, Cell signalling in adult stem cells.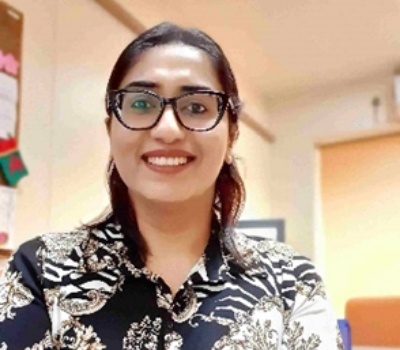 Dr. Anuradha Vaidya completed Ph.D. from National Centre for Cell Science (NCCS) in January 2011 under the guidance of Dr. Vaijayanti Kale. She joined SSBS in August 2011 and pioneered the establishment of SCSCR in July 2016 with support from the management of Symbiosis. Currently, she is the Deputy Director & Associate Professor of SSBS and holds a dual affiliation – at SSBS and at SCSCR. The primary focus of her research is to understand the microenvironment-mediated regulation of hematopoietic stem cells (HSCs). During her doctoral work, Dr. Vaidya studied the intrinsic as well as the extrinsic mechanisms that affect the regulation of HSCs. She showed that the intracellular activation of p44/42 mitogen-activated protein kinase (MAPK) pathway is crucial for the proliferation of HSCs, whereas the activation of p38 MAPK had an opposite effect on the HSCs. Importantly, she showed that in stem cells, these two pathways are inversely regulated by each other – inhibition of one pathway leads to the activation of the other. She also showed that persistent activation of AKT signalling pathway in the mesenchymal stromal cells (MSCs) affected the proliferation of HSCs co-cultured with them. Through this work, she showed that both the MSCs and HSCs communicated at an intercellular level and that a constitutive activation of the AKT signalling pathway in MSCs has a detrimental effect on the HSCs.
It is now well-known that MSCs exert their effect in a paracrine manner by secreting extracellular vesicles (EVs) that are taken up by HSCs and even other types of cells. Dr. Kale's group has shown that the biochemical pathways prevailing in the MSCs defines the molecular composition of EVs secreted by them and the cargo inside the EVs defines the outcome of the effector cells. Dr. Vaidya is continuing this line of work, and her team is currently working on understanding whether priming of MSCs with signalling modifiers could expand HSCs for HSC-based therapies and further improve their therapeutic properties for other MSC-based therapies. Such priming strategies could lead to the rejuvenation of HSCs and MSCs, which could have interesting implications in aging-related HSC disorders as well as in leukemia. Besides this work, she is also interested in uncovering the regenerative properties of the MSC secretome, especially the EVs, in the treatment of neurodegenerative diseases. Dr. Vaidya has received a grant from DBT and has published several papers in peer-reviewed journals.
Dr. Prasad Pethe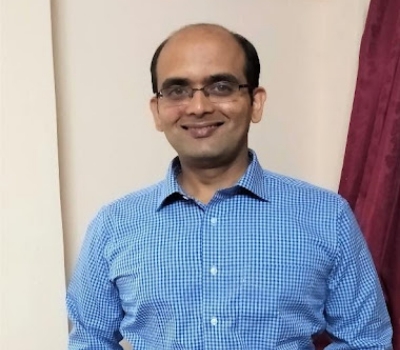 Assistant Professor, SCSCR & SSBS
Research Interests: Stem cell epigenetics
Dr. Prasad Pethe is an assistant professor at SCSCR. He completed his Ph.D. from National Institute for Research in Reproductive Health (NIRRH), Mumbai. Previously he has worked as Senior Research officer at National Burns Centre and at Piramal Life Sciences Ltd. He worked as assistant professor at NMIMS Sunandan Divatia School of Science, NMIMS (deemed-to-be) university, Mumbai. His research interests include differentiation of human pluripotent stem cells, epigenetics and organoid culture, differentiation of human pluripotent stem cells into pancreatic and neural lineage, and investigating the interactions between Polycomb Group Proteins (PcGs) and signaling pathways during stem cell differentiation. He is investigating the effect of substrate stiffness on pluripotency and differentiation of human pluripotent stem cells.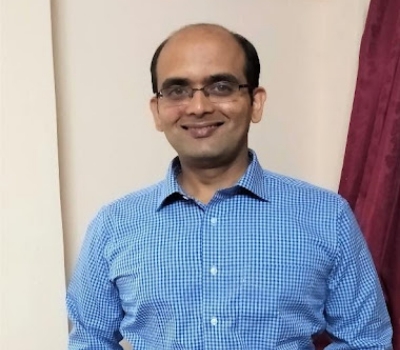 At SCSCR, he has initiated a project to understand the role of Polycomb group (PcG) proteins in regulating Epithelial to mesenchymal (EMT) and fibrosis genes in endometriosis. He, along with Dr. Madhurima Das, Dr. Anuradha Vaidya and Dr. Vaijayanti Kale, has initiated a research project to understand the effect of placental mesenchymal stem cell-derived Extra-cellular vesicles (EVs) on mesenchymal stem cells cultured from uteri of infertile women.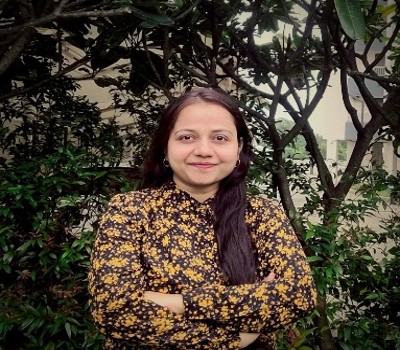 Dr Ruchi Mishra Tiwari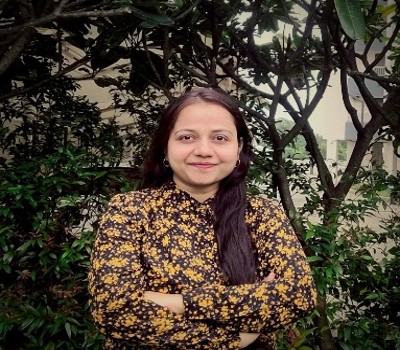 Assistant Professor SCSCR & SSBS
Research Interests: Biomaterials, Tissue Engineering, Vascularization, Orthopaedic Applications, Medical Devices, Biophysical Stimulus, Physico-Chemical Modification
Dr. Ruchi Mishra Tiwari is an Assistant Professor at SCSCR. Her passion lies in developing and formulating strategies that facilitate clinical translation of research to improve human health conditions. She works broadly in the areas of biomaterials, vascularization and tissue engineering wherein her research focuses on the development and analysis of biomaterials from a translational perspective. She is mainly interested in studying the effect of physico-chemical modifications and biophysical stimulation on the functional performance of biomaterials as medical devices. Before joining SCSCR, Dr. Ruchi has worked as a faculty at NIT Raipur (2018-2020), as a Scientific Advisor in a Biotechnology Ignition Grant Scheme (BIG) incubated at SIDBI, IIT Kanpur (2021-2023), and, as an Assistant Professor at MGM University, Aurangabad (2022-2023).

Dr. Ruchi completed her masters in 'Applied Microbiology and Biotechnology' from Banasthali Vidyapith in 2006 and was awarded a doctoral degree from IIT Kanpur in 2013. Her Ph.D. research work involved extensive experience ranging from the synthesis of novel bone tissue-engineered biomaterials, identification of suitable methods to evaluate their in vitro physical properties as well as cellular interactions, and finally the analysis of their in vivo biocompatibility and in vivo bone regeneration potential in an animal model.
She further analysed the effect of electrical stimulation on osteoinduction of mesenchymal stem cells. She also studied the effect of plasma modification on biomaterials during a collaborative research work at University of Nottingham, UK.

She joined The Ohio State University, USA as a postdoctoral researcher from 2013-2016. Dr. Ruchi's postdoctoral experience involved projects dealing with the analysis of in vitro and in vivo biological properties of poly(propylene fumarate) (PPF) photo-crosslinkable biomaterials fabricated through 3-D printing technology, to provide customized bone tissue engineered scaffolds for site-specific and patient-specific applications. She led three major projects on the analysis of in vitro and in vivo vascularization in SCID mice model, effect of dose and type of growth factors on proliferation and osteogenesis of mesenchymal stem cells followed by upscaling for mandibular scaffolds to be used in canine bone defect models, and, effect of ceramic particle incorporation on attachment and spreading of stem cells. Dr. Ruchi's long-term research goal is to design multifunctional & innovative biomaterial-based strategies in order to develop clinically translatable scaffolds.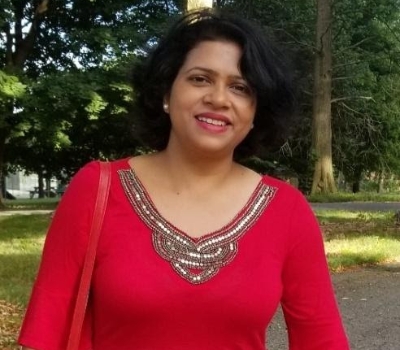 Dr. Madhurima Das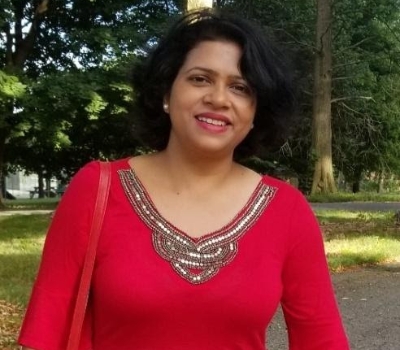 Research Associate, SCSCR & SSBS
Research Interests: Cancer and aging
Dr. Madhurima Das is appointed as a Research associate at SCSCR. She did her PhD in Bone marrow Stem Cell Biology from the University of Calcutta. She investigated the stem cell deregulation in drug -induced Myelodysplastic syndrome mouse model with special reference to microenvironment i.e. Bone marrow Stem cell niche. She did her post- doctoral work in the field of Mesenchymal stem cell biology, which mainly focused on the molecular characterization and differentiation potential of Mesenchymal stem cells isolated from human umbilical cord from Indian Institute of Science Education and Research, Kolkata. Her research interest includes mechanisms of stem cell dysfunction within bone marrow and the role of microenvironment, role of Cancer stem cells in chemoresistance, and Neuronal stem cell differentiation from human ESCs. At SCSCR, she is working on research project related to infertility and role of extracellular vesicles derived from placental derived Mesenchymal stem cells.
To find out more about the Faculty at Symbiosis International University - https://siu.edu.in/teaching-fraternity-siu.php