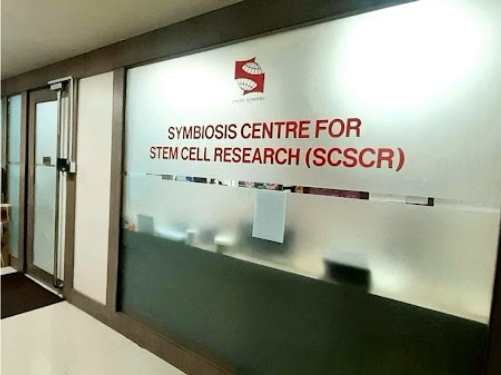 Symbiosis Centre for Stem Cell Research (SCSCR)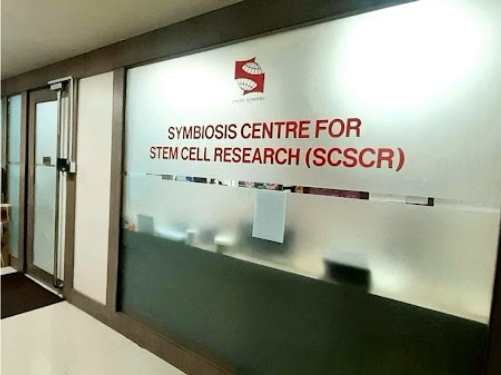 Symbiosis Centre for Stem Cell Research (SCSCR) was established as a new initiative of Symbiosis International (Deemed University) on 29th July 2016. SCSCR is located at the hill base campus within Symbiosis School of Biological Sciences (SSBS), under the Faculty of Health Sciences (FoHS). The centre is a unique research centre in Pune that will perform research exclusively on stem cells.
SCSCR was established to initiate both fundamental and translational research in various aspects of stem cell biology, which will eventually be complementary to the activities of Symbiosis University Hospital and Research Centre (SUHRC). The centre has initiated several research projects on hematopoietic stem cells (HSCs), mesenchymal stem/stromal cells (MSCs), human pluripotent stem cells (hESCs), endometrial organoids, and bone- and cartilage-specific stem cells. SCSCR has state-of-art equipment to facilitate research of internationally accepted standards. We also have expert faculty members who are recognized doctoral guides of SIU.
The goal of this centre is to develop SCSCR as one of the leading centres in India for carrying out fundamental research that may have translational implications in the field of stem cell biology.